COATINGS
DISCOVER

PLUNGER
DISCOVER

MEACHANICAL MACHINING
DISCOVER
Since 1981 Borga Meccanica produces mechanical parts. Our mission is to realize high quality coatings for Industry, always needing components which can guarantee high performance durations without losses in reliability and safety. To reach these objectives our company considers crucial investing in new Technologies, collaborating with university and staff training.
We produce metallic coatings and ceramic coatings using all the main type of thermal spraying technology:
Low Velocity Flame Spraying (both wire and powder)
Plasma Spraying
HVOF (High Velocity Oxy-Fuel Spraying)
Ones of our greatest successes are the BM PLUNGER TIPS for aluminum die-casting, made of steel coated with special alloy, used in the casting of light alloys.
Contact Us! We will be happy to help you find the answer to your production problems.
Plunger Tips for Aluminum Die-Casting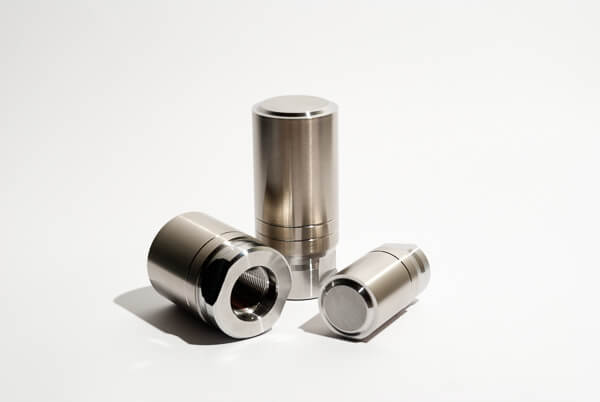 Borga Meccanica S.R.L. worked for over thirty years in metallic and ceramic coatings, developing a large experience in the die-casting of light alloys. Through a long process of research and countless tests we designed the BM Plunger Tip for Aluminum Die-casting, made of steel coated with an exclusive alloy. The main advantages of our product are:
Long life (60.000-80.000 processing cycles for a typical 70mm plunger tip)
Less wear of the chamber
Breaking down of the exchanging time
Cost saving
Moreover the rising prices and the toxicity of the beryllium-copper alloys made our products more and more economically competitive and enviromentally friendly. Our policy is to give the First Plunger Tips for Free becouse we know that when a customers starts to use our products usually can't came back.
We are looking for resellers all over the world.
if you are intrested on it please let us know, we will be pleased to start a partnership with you…

Technology

During July 2013 our Sulzer Metco Multicoat thermal spraying plant received an important update. With this investment we improve the quality and we increase the quantity of our production. The main features of the new machine are:
F4-MB gun for APS (Atmospheric Plasma Spraying) thermal spray coating of ceramics
DJ-2700 gun for HVOF (High Velocity Oxy Fuel Spraying) thermal spray coating of tungsten carbides, chromium carbides and a lot of different metals
F100-Connex plasma internal gun for doing coatings on holes greater than 100mm
DJM HVOF internal gun for doing coatings on holes greater than 300mm
Maximum flexibility on the geometry of the work piece to be coated. The plant is capable to coat axes and cylinders with lengths varying from a few centimeters to 2.7 meters. Moreover, thanks to the 6-axis robot and to the manipulator, we are able to coat virtually any type of mechanical component
Maximum reliability, repeatability and ability to operate continuously 24 hours per day.
Maximum safety for the operator. Entire installation is completely conformant with the latest CE directive about enviromental impact and potentially explosive atmospheres (ATEX)